Facilities, Safety, Attire, & Responsibility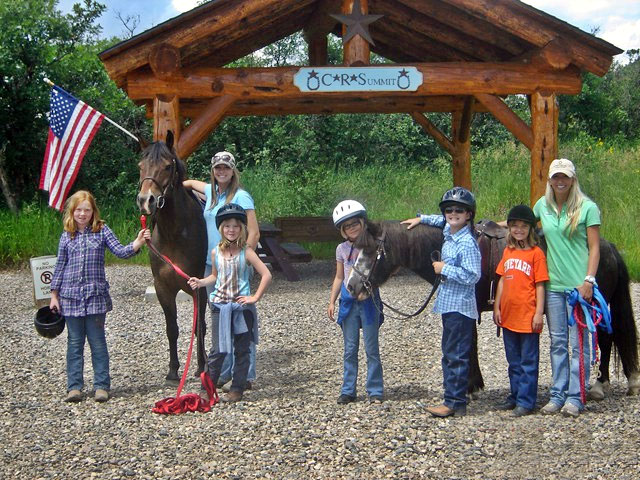 CR Summit Members & their guests enjoy a panoramic setting with spectacular views of Mt. Werner, The Flat Tops, Sleeping Giant, Sand Mountain, and Hahn's Peak, from our Riding Club that is nestled on acres of beautiful pastures, hills, and meadows that offer miles of riding enjoyment.
Outdoor Arena
210' x 120' wood post construction with two gated entrance points
Sand/Clay Base for "positive footing"
Round Pen
60' diameter
5' high wood post construction
Sand/Clay Base for "positive footing"
Visitor Viewing
Shaded shelter with bench & tables
Tiered log bench arena seating
Parking Area
40'x100′ area at Gated Entry
Tack Storage Areas
Tack Storage Sheds strategically located in close proximity to Arena & Round Pen
Safety & Attire:
It is important to equip yourselves with the proper attire to help get the most out of your riding experience. Wearing boots is a very important part of your riding lesson, as well as are long pants, appropriate shirts, helmet and belt. A proper fitting helmet will help to contribute toward maximum safety when around and riding horses. The proper riding attire will allow you the right amount of contact with your horse and will help you achieve your riding goals more quickly and comfortably.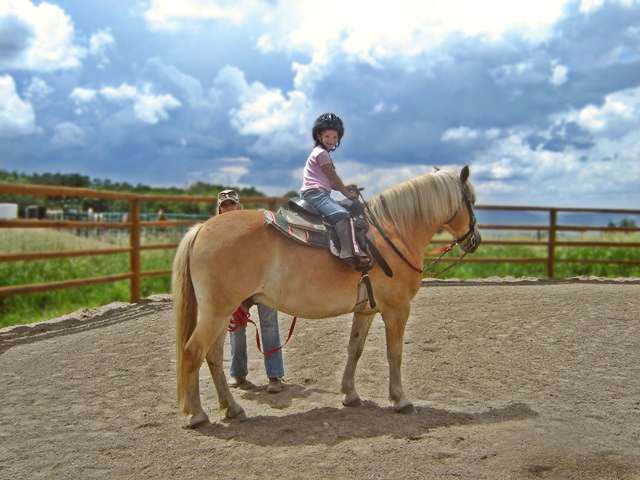 We encourage comfortable, loose fitting clothing suited to weather conditions; long pants, appropriate shirts, riding boots, hats, and belts.
An ASTM/SEI approved Safety helmet or helmet is required. If you do not have your own, one can be borrowed from our Riding Center.
Sunscreen is encouraged!
We ask that you leave your expensive jewelry at home. No dangling ear rings or bracelets. Necklaces should be tucked inside your shirt.
Do not wear anything that may "get caught and "break".
Girls with long hair, please pull it back into a pony tail.
***All riders are required to complete and provide executed Participation Membership Form & Waiver "prior" to participating in any CR Summit Riding Club Activities. Equine Activities involve inherent risks. All activities are subject to the Equine Activities Immunity Act, Colorado Code.